Swafing
Swafing, a brand that is synonymous with fashion and quality fabrics for more than 60 years. Their large range of fabrics has something for every taste in all their collections.
Fabrics are OEKO-TEX® Standard 100 certified.
View Collection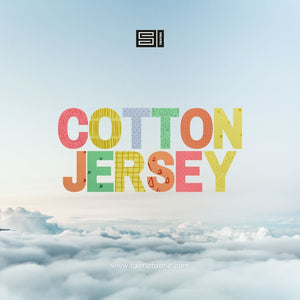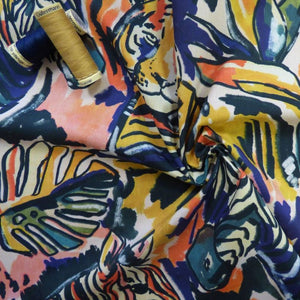 Lady McElroy
'Lady McElroy' is the queen of all luxury fabric collections, and is characterised with the stamp of refinement and opulence.
They produce a wide range of designs featuring stunning florals, wonderful artwork and patterns on many different bases.
Fabrics are ethically sourced and sustainable.
View Collection
Capsule Fabrics The Career & Household Collection
Capsule Fabrics collaborates with different independent illustrators for their exclusive and limited fabric collections.
For The Career and Household collections, they worked with illustrators Leonard Cools and Flore Deman who put forth these fun and quirky prints.
All designs are available on 100% organic cotton that feels oh-so-soft on the skin.
View Collection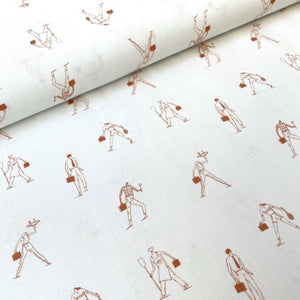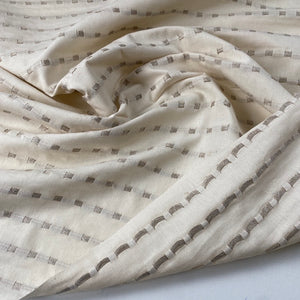 European Designer Deadstock
Deadstock fabric, also known as overstock or surplus fabric, are leftover fabrics that has not been used or sold. Our current shipment of deadstock are sourced from European luxury brands and factories.
Note: Most fabric widths are wider than usual, from approximately 145 cm to 175 cm (~57" to ~68").
View Collection
The U N E Collection - Allure
Stragier's alluring and fresh collection of floral and vegetal prints in soft and delicate cotton that caresses your skin. Perfect for the hot and humid tropical weather.
Choose from Jaspe, Cléa, Laurale, Hespérides, Quartz, Mahonia, Roseau and Mini-Florie in Cayenne and Ballet.
All fabrics are OEKO-TEX® Standard 100 certified.
View Collection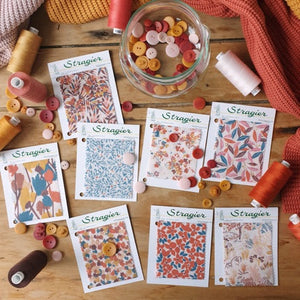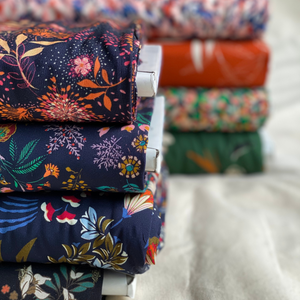 Atelier Jupe
Atelier Jupe's collection showcases bold and vibrant floral designs in stunning woven viscose and cotton woven fabrics.
The perfect fabric for any pattern requiring a woven fabric needed with a nice drape. It would make a gorgeous dress, blouse or skirt. The possibilities are endless with this fabric.
All fabrics are OEKO-TEX® Standard 100 certified.
VIEW COLLECTION